Get to know

Network Monitoring
The network monitoring module is capable of acquiring data from network devices, being displayed into an easy-to-understand analytical dashboard and making it easy for IT teams to carry out proactive and preventive maintenance.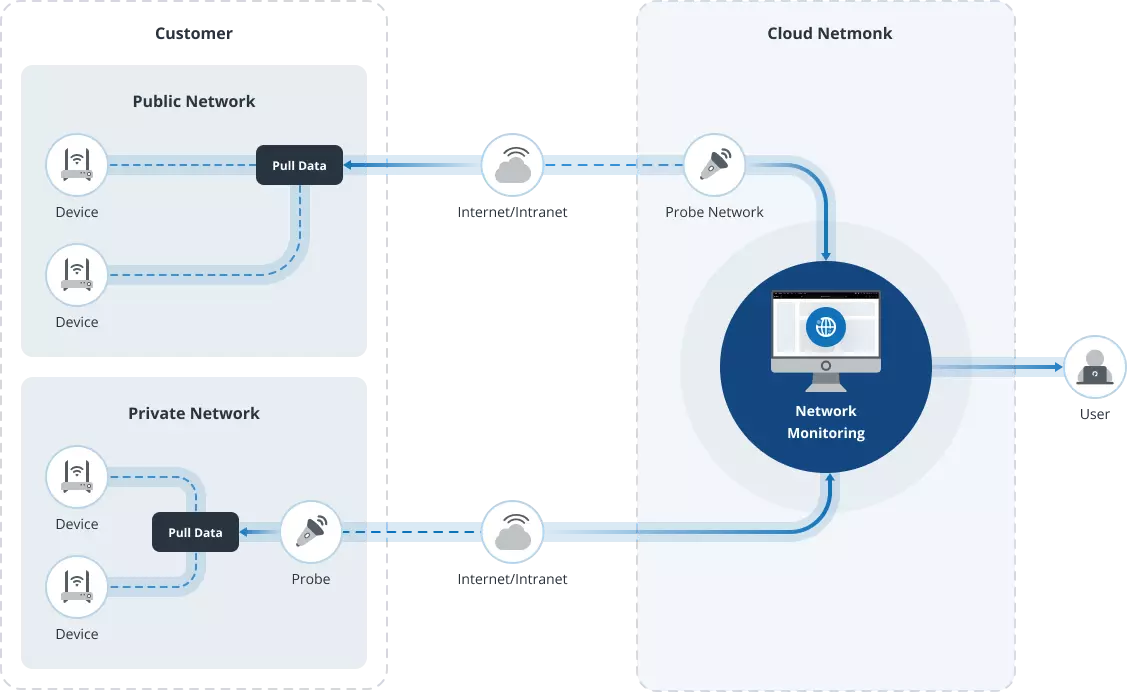 The Reason for Using Network Monitoring
Here are some of the benefits your company will get from the Network Monitoring module, a web-based network monitoring module.
Maintenance is proactive & preventive
Get notified proactively via Telegram or email when a network device in the company is having problems without having to be glued to the monitor screen.
Make it easier for the IT team to run operations
Through the operational dashboard on Netmonk Prime, the IT team will easily monitor network devices based on the most crucial to the most secure conditions.
Available Dashboard for Management and Operation
There are 2 types of dashboard views that are easy to use for management and operational teams, can be customized with 1 click.
Easy and fast to setup device data
It is enough to register an IP address once and all data related to the device can be displayed.