Indonesia Network Monitoring Application Provider
Meet all of your company's need for network monitoring application.
NETMONK
Network monitoring application provider that helps your organization.
PRODUCT
01Netmonk Basic
Network monitoring application that acquires data from network devices automatically and visualizes it in the form of an easy-to-understand analytical dashboard.
SOLUTION
02Netmonk Basic + Custom Built
Solutions made with a custom approach from the main features of Netmonk Basic to match the culture of your organization/company.
03Full Custom Built
The solutions we provide to solve problems for your organization/company that are still related to monitoring and analyzing network infrastructure.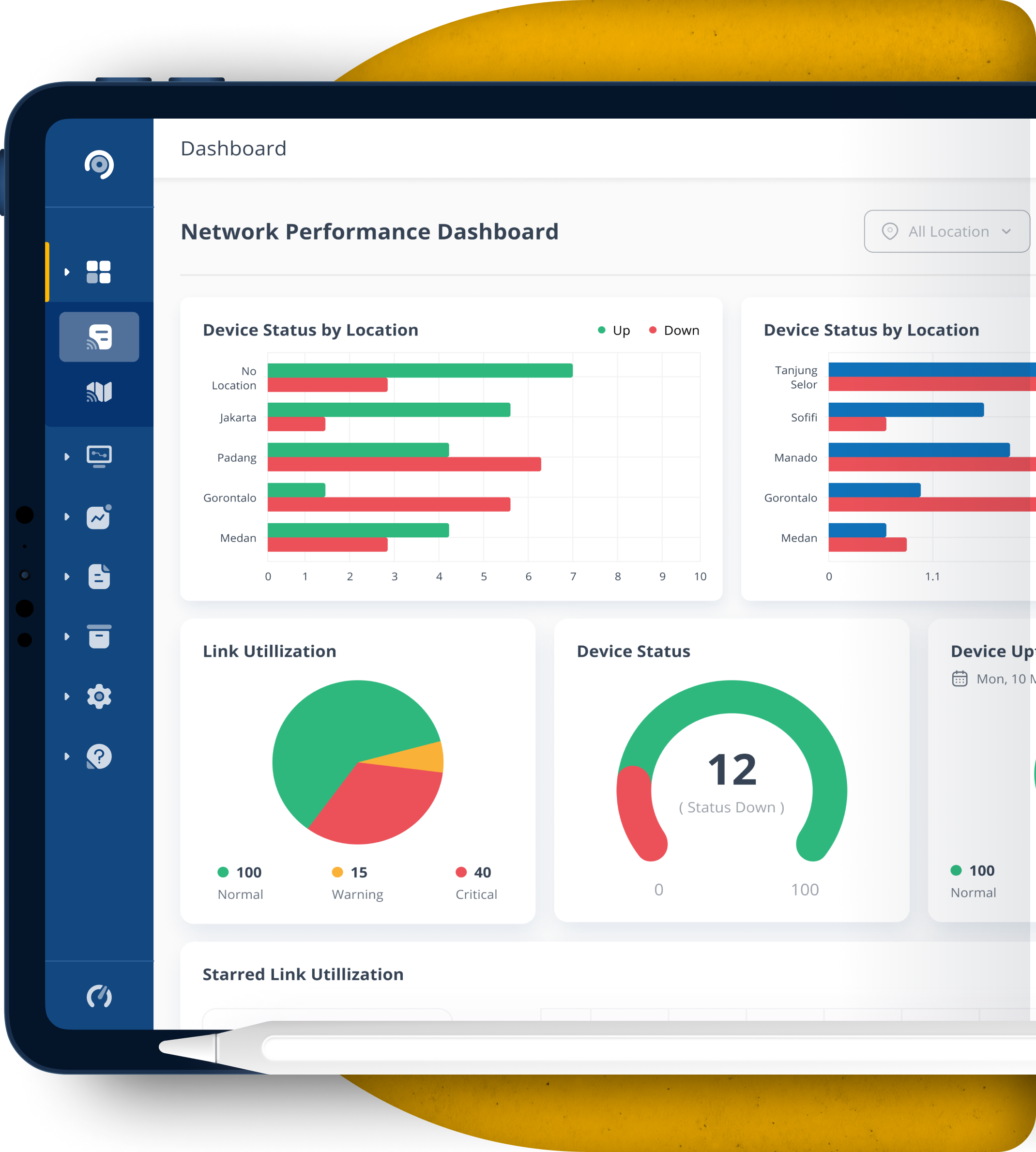 What Makes Us Stand Out?
Netmonk is a network monitoring application provider, has competitive advantages to make your network monitoring easier.
Vendor Agnostic

Netmonk has no ties to a specific vendor/device brand, we can provide solutions that are supported by various network devices from various vendors.

Customize Applications & Workflows

We provide custom solutions to maximize the quality of solving problems for different users.

Collaboration with Local Developers

Our solutions created by reliable local developers who are able to solve various problems in your network monitoring.

Providing Contract Scheme Options

We provide contract scheme options, that is "Fixed (Clear Requirement Upfront)" scheme and the "Flexible (Agile Per-Sprint)" scheme.
They Choose Netmonk's Product & Solutions
Netmonk has been trusted by 15+ companies in Indonesia.
What They Say About Netmonk

"Netmonk Basic is very suitable as a network monitoring solution because it can not only monitor network quality but can also be used to monitor the status of network devices in real-time."
Ega Paundra
Presale
Sigma Cipta Caraka

"Netmonk product & solution is very useful for monitoring device resources both routers and servers."
Zakir Husain
Network Analyst
Diskominfo Bontang

"Netmonk Basic, Indonesia network monitoring application, that is affordable but has the quality. The features are great and details for reporting. Their support has made it easy for us and we can request customization according to our needs."
Asif Maulana
DevOps Manager
TrueMoney Indonesia

"Netmonk Basic is very suitable as a network monitoring solution because it can not only monitor network quality but can also be used to monitor the status of network devices in real-time."
Ega Paundra
Presale
Sigma Cipta Caraka