How Netmonk Prime Works
Say goodbye to conventional network monitoring tools. With Netmonk Prime, your company can monitor network, web/API, and server conditions proactively and preventively in one application.
One tool, all purposes.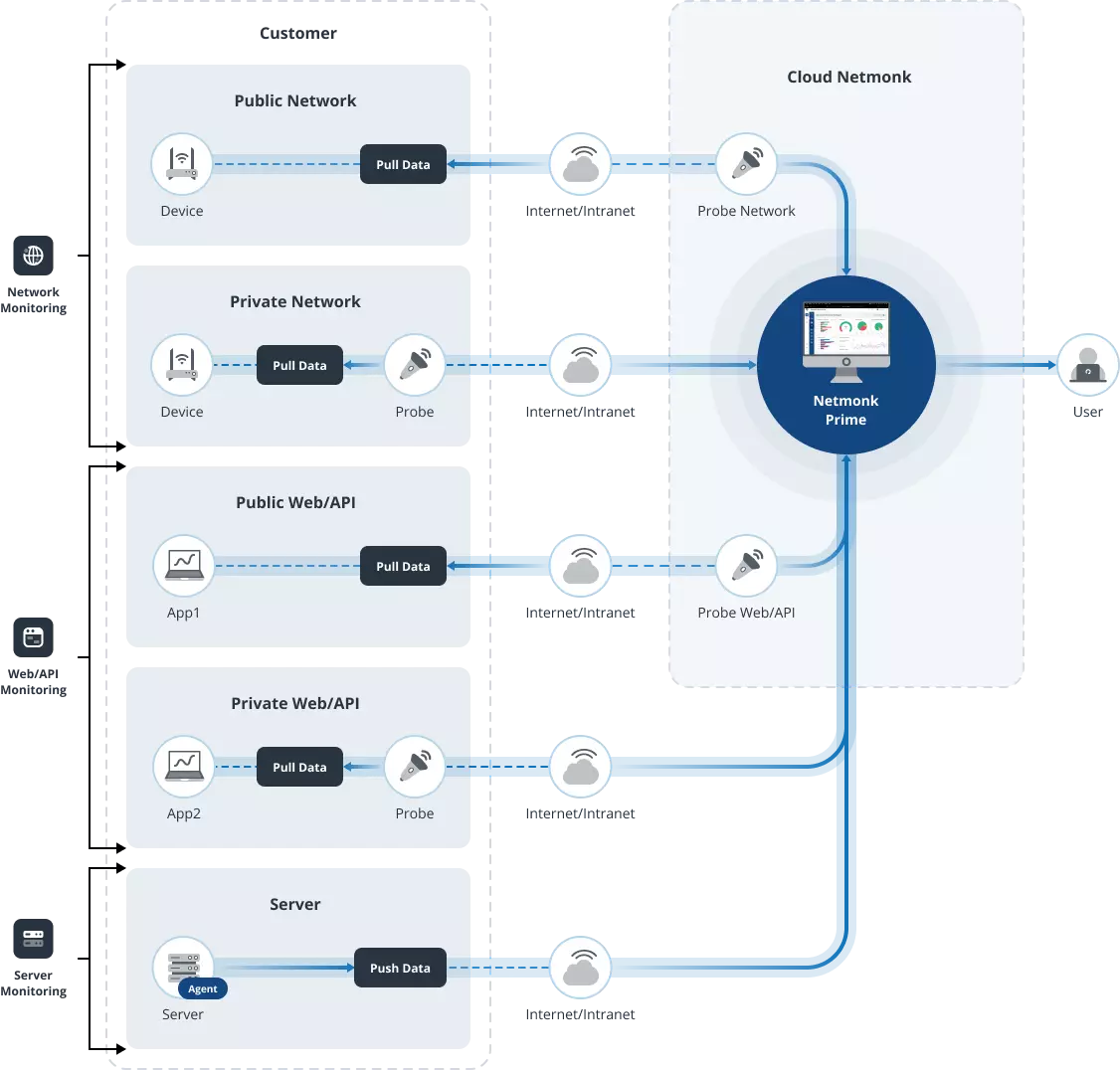 Netmonk Prime Main Module
#1 NETMONK PRIME MAIN MODULE
Network Monitoring
A network monitoring module that acquires data from network devices, visualized into an easy-to-understand analytical dashboard.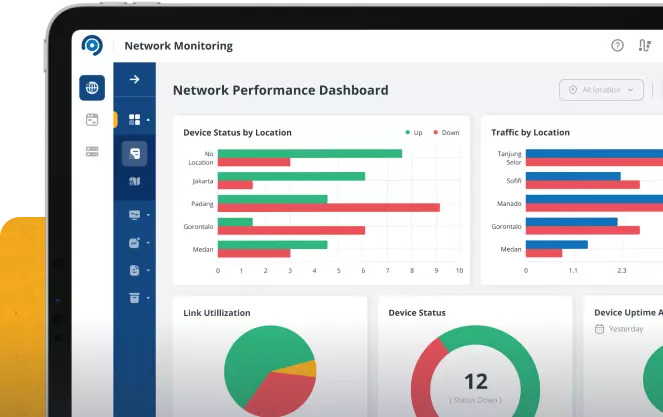 #2 NETMONK PRIME MAIN MODULE
Web/API Monitoring
Website/web application monitoring module and HTTP API to ensure service functionality is available and accessible to users.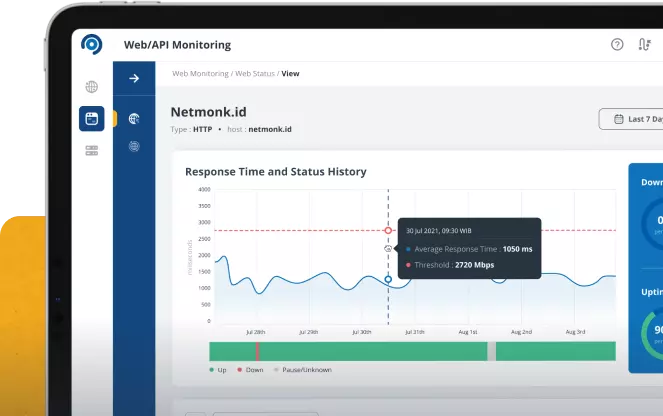 #3 NETMONK PRIME MAIN MODULE
Linux Server Monitoring
Server monitoring module that detects server visibility and performance, both physical and virtual, is proactive maintenance.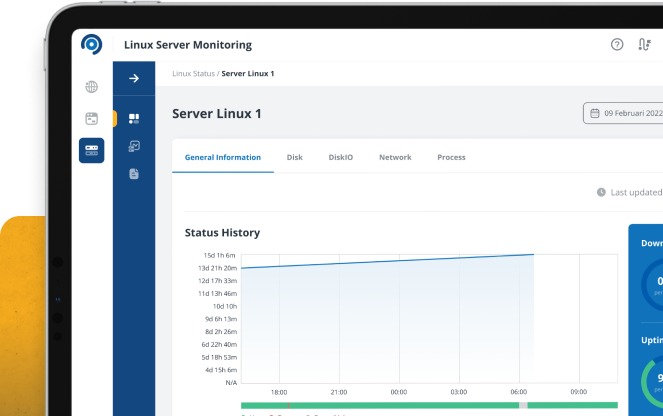 Reasons for Choosing Netmonk Prime
One tool, all purposes
There are 3 modules in 1 application. Facilitate management to run business efficiently and IT team in running operations.
Report Automation
Speeds up and makes it easier to generate reports in 1 click according to the desired period in PDF form.
Proactive & Predictive maintenance
Has a proactive maintenance feature on all modules, and a predictive maintenance feature on the Network Monitoring module.