Netmonk Product & Solution
Monitoring product and solutions from Netmonk for all network monitoring needs in your company or organization.
Try "Netmonk Basic" for Free
PRODUCT
Netmonk Product
Netmonk has a network monitoring application that helps your company or organization to monitor the network better. General needs for network monitoring can be answered by our product that is Netmonk Basic.
PRODUCT
Netmonk Basic
Network monitoring solution that is automatically able to acquire data from various network devices and convert it into information displayed in an easy-to-understand analytical dashboard.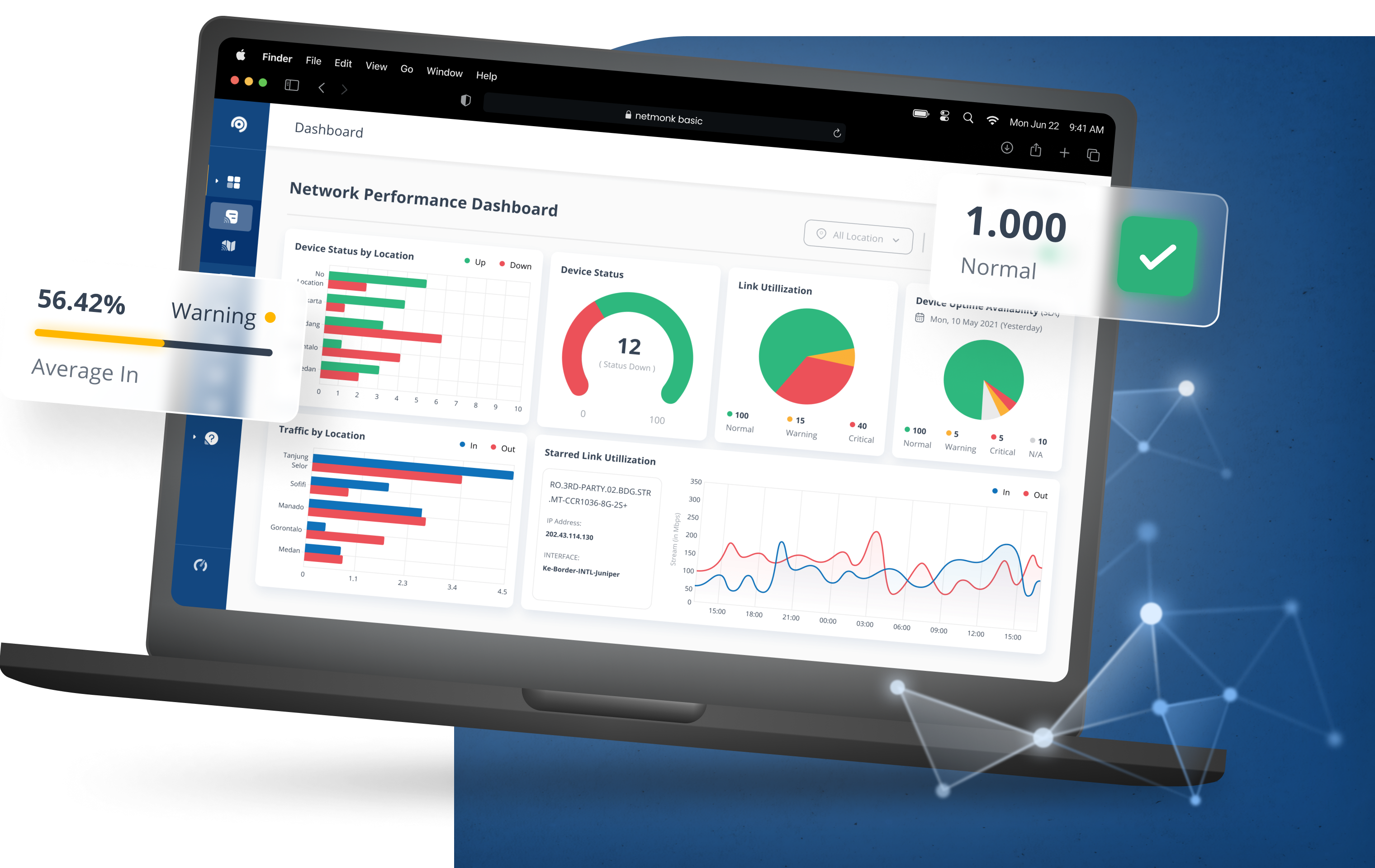 SOLUTION
Netmonk Solution
The Netmonk Basic solution still doesn't meet the monitoring needs of your company or organization? Netmonk has other monitoring solutions for various use-cases that suit user needs such as Netmonk Basic + Custom Built and Netmonk Full Custom Built.
SOLUTION
Netmonk Basic + Custom Built
Solution made with a custom approach from the main features of Netmonk Basic to suit the culture of your organization/company.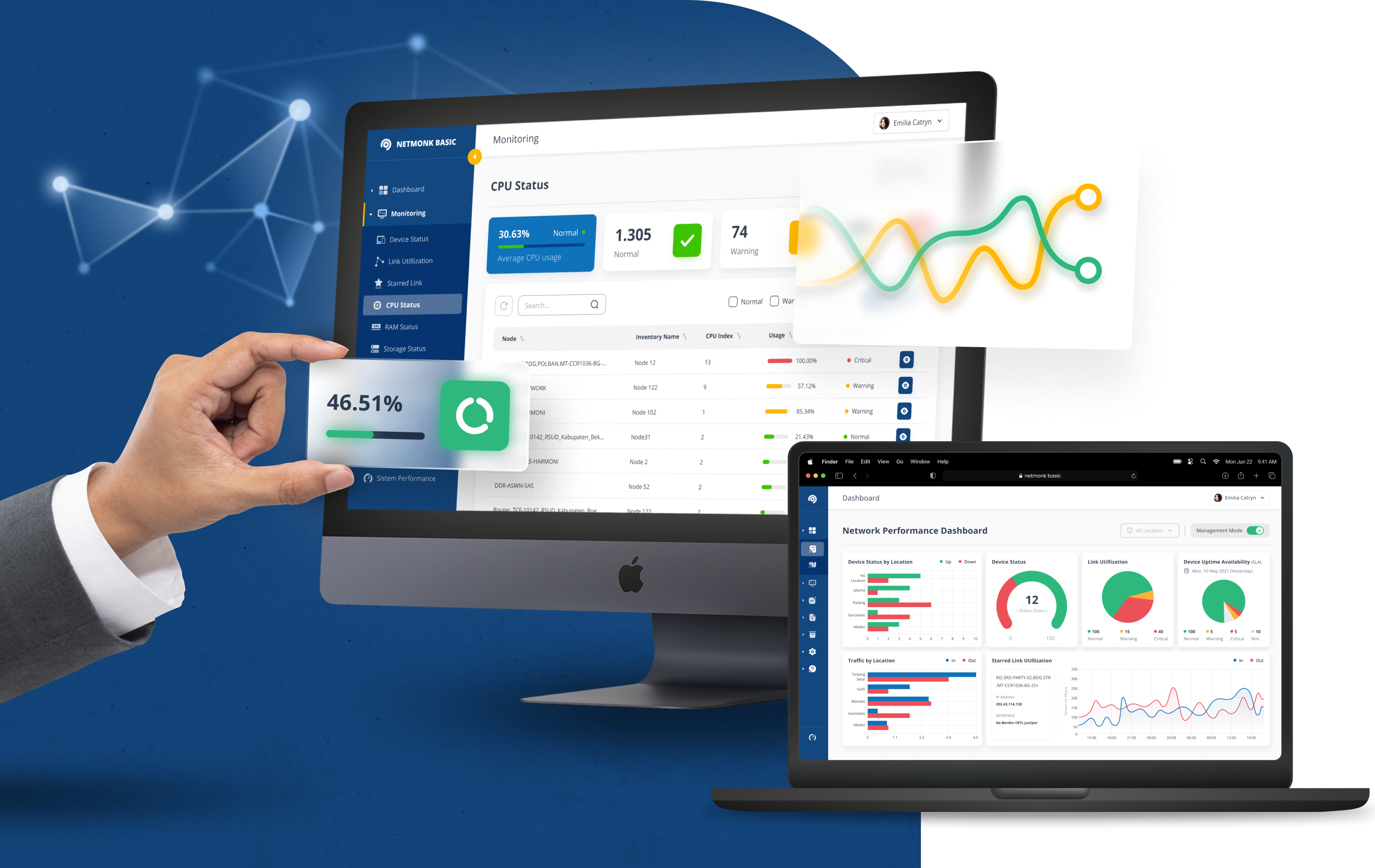 SOLUTION
Full Custom Built
The solutions we create to solve the unique problems of your organization/company that are still related to monitoring and analyzing network infrastructure.