Event Page
Latest information about event in Netmonk, network monitoring, technology, events and other interesting tips.
Try "Netmonk Basic" for Free
Netmonk gives away pure gold THR
Limited offer! Get THR of pure gold for every purchase of a diamond package at the Netmonk Customer Portal. For more information,
click here.
May 2nd, 2021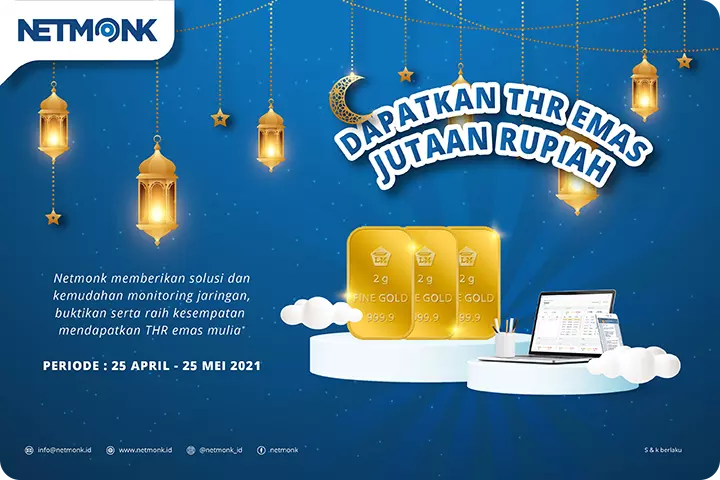 How to make corporate customer easy in managing their own network
A webinar that will be delivered by CTSO (Chief Technical Support Officer) Netmonk, about how a company can manage a network better and easier.
November 27th, 2020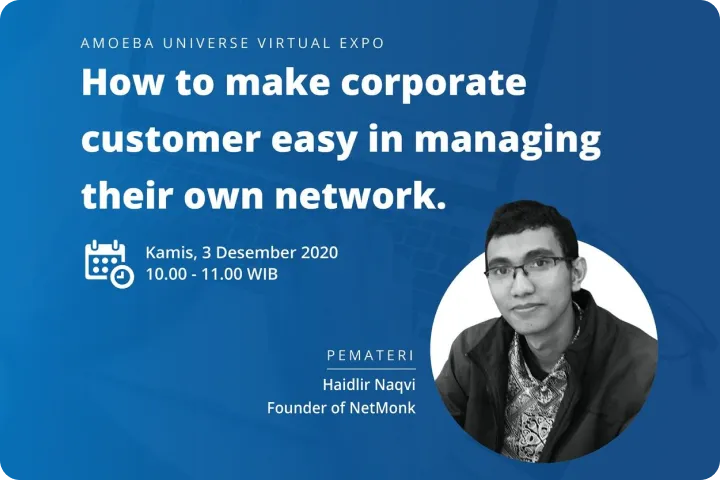 Founder Confession
The event organized by Amoeba, Corporate Innovation Lab by PT. Telkom Indonesia, regarding the bitter story behind the success of
smarteye.id
and Netmonk
November 27th, 2020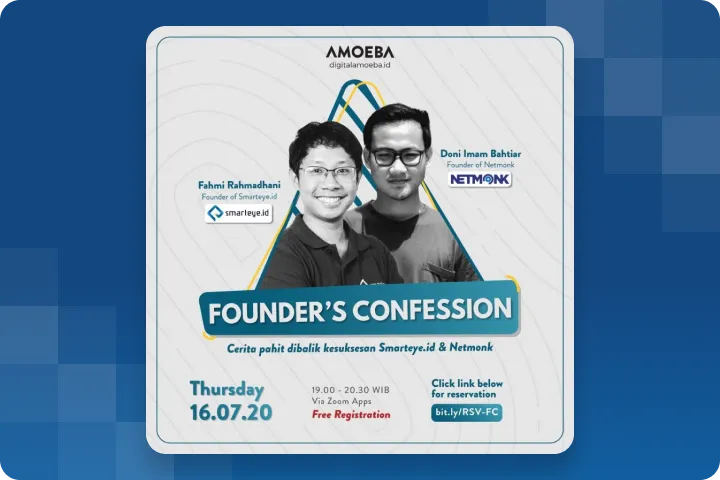 How Network Monitoring Can Help to Facing Work from Home Reality
A webinar that will present how Network Monitoring tools can help companies in dealing with working from home conditions.
November 27th, 2020